Profile

Sheriff Stilinski aka "Dad"
"I'm very happy for you. And I'm really proud of you."
Free Account
Created on 2014-03-30 06:11:40 (#2232514), last updated 2014-05-25 (173 weeks ago)
0 comments received, 317 comments posted
13 Journal Entries, 16 Tags, 0 Memories, 100 Icons

About

Mini Bio
Sheriff: I'm very happy for you. And I'm really proud of you.
Stiles: Thanks. Me too, I'm happy and proud of myself.



TEEN WOLF ( TV SERIES ): Beacon County's Sheriff Stilinski is the father of Stiles Stilinski, best friend of Scott McCall. His was in a happy marriage, and the death of his wife, Claudia, still affects him deeply. He and Stiles don't talk about her or her death much, and they use her memory as a weapon against each other. The Sheriff harbors guilt over not having been with her when she died, even though Stiles was there. He was assisting at a car accident instead.

The Sheriff is former military, having joined straight from high school. He was a deputy in the sheriff's department and eventually got elected to Sheriff. He and Stiles both share and inquisitiveness that make them good detectives, and the Sheriff routinely comes to correct conclusions despite not being able to see the complete picture of what's going on in Beacon Hills.

He and Melissa McCall are friends and often share information to try to solve cases. There is speculation that a romance will develop between them.


BIO INFORMATION FROM SHERIFF'S WIKIS HERE and HERE.
PLEASE NOTE: As canon is yet to reveal what the Sheriff's first name is, according to an interview with the actor who plays him, Linden Ashby, the cast like to joke his name is "John". This is something Teen Wolf fandom has adopted wholeheartedly. So, as of now and until revealed otherwise in canon, my muse's first name will be John.
DISCLAIMER
Sheriff Stilinski is a character from the TV Show, Teen Wolf. He exists here in muse form for RP and muse writing purposes only. No profit is being made, no infringement intended. Sheriff and Teen Wolf are the creation of Jeff Davis, and owned by Jeff Davis and TV network, MTV. Sheriff is played by actor, Linden Ashby. This journal has no affiliation to Teen Wolf, Jeff Davis, MTV or Linden Ashby.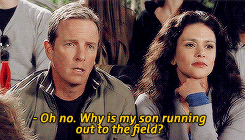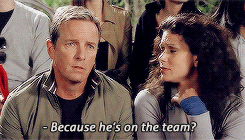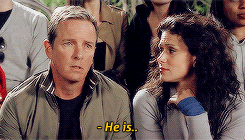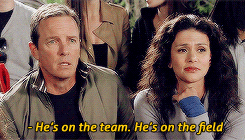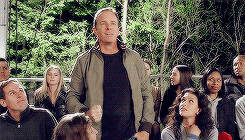 People
[View Entries]
aceofswords
,
aengus
,
agedbackwards
,
argenthalehybrid
,
biteologicalsister
,
curandero
,
deputyparrish
,
icame2win
,
iliketocuddle
,
imsomething
,
kaemon
,
likerightnow
,
playsmartnothard
,
progressivetradition
,
startingwithme
,
stillprettyhot
,
thefireinside
,
theresnohaha
,
thinkingaboutpunchingyou
,
thunderfox
,
twinwolf
,
werewolfmasquerade
,
wewerenothing
,
wolfshade
aceofswords
,
aengus
,
agedbackwards
,
argenthalehybrid
,
biteologicalsister
,
curandero
,
deputyparrish
,
icame2win
,
iliketocuddle
,
imsomething
,
kaemon
,
likerightnow
,
playsmartnothard
,
progressivetradition
,
startingwithme
,
stillprettyhot
,
thefireinside
,
theresnohaha
,
thinkingaboutpunchingyou
,
thunderfox
,
twinwolf
,
werewolfmasquerade
,
wewerenothing
,
wolfshade

Communities
[View entries]

Member Of (6):

Subscriptions (6):

Administrator Of (3):

Feeds
[View Entries]

Subscriptions (0)

Linking
To link to this user, copy this code:
On Dreamwidth:
Elsewhere: